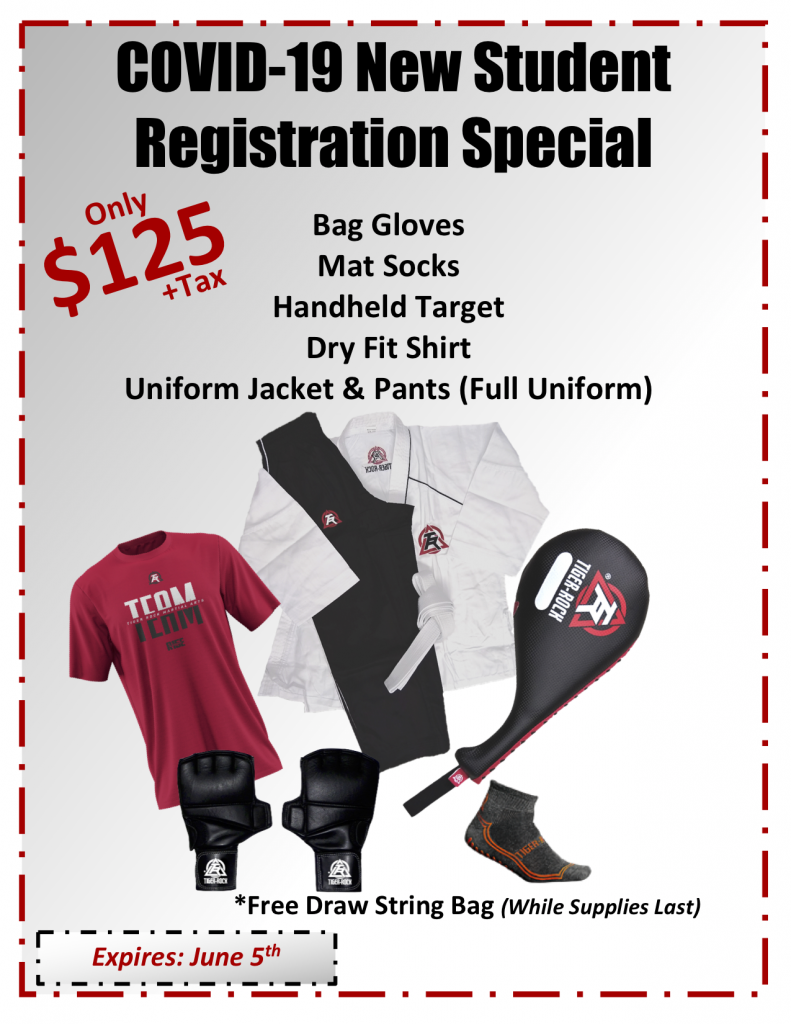 Welcome to Tiger-Rock Martial Arts!
Sign-up today for Tiger-Rock Martial Arts lessons in Bridge City! Martial arts offers benefits to students of all ages such as
Physical fitness
Cardiovascular health
Weight loss
Confidence
Self-esteem
Focus
Discipline
Stress relief
and more!
Sign up today to take advantage of our COVID-19 New Student Registration special for only $125 + tax!

This includes bag gloves, mat socks, handheld target, dry-fit shirt, uniform jacket and pants, and a free draw string bag (while supplies last)!
Offer expires June 5, 2020.
Sign up now!